Telephone:

01226 773 651

| Email: procurement@landsolve.co.uk


NPS Group, Gateway Plaza, Sackville Street, Barnsley, South Yorkshire S70 2RD
News
The team had a  successful  event at the #PublicSectorShow in Manchester. It was great to meet so many like-minded property professionals and we look forward to seeing you at the Government Property and Estates Conference at Adelphi House, Salford on the 24th April.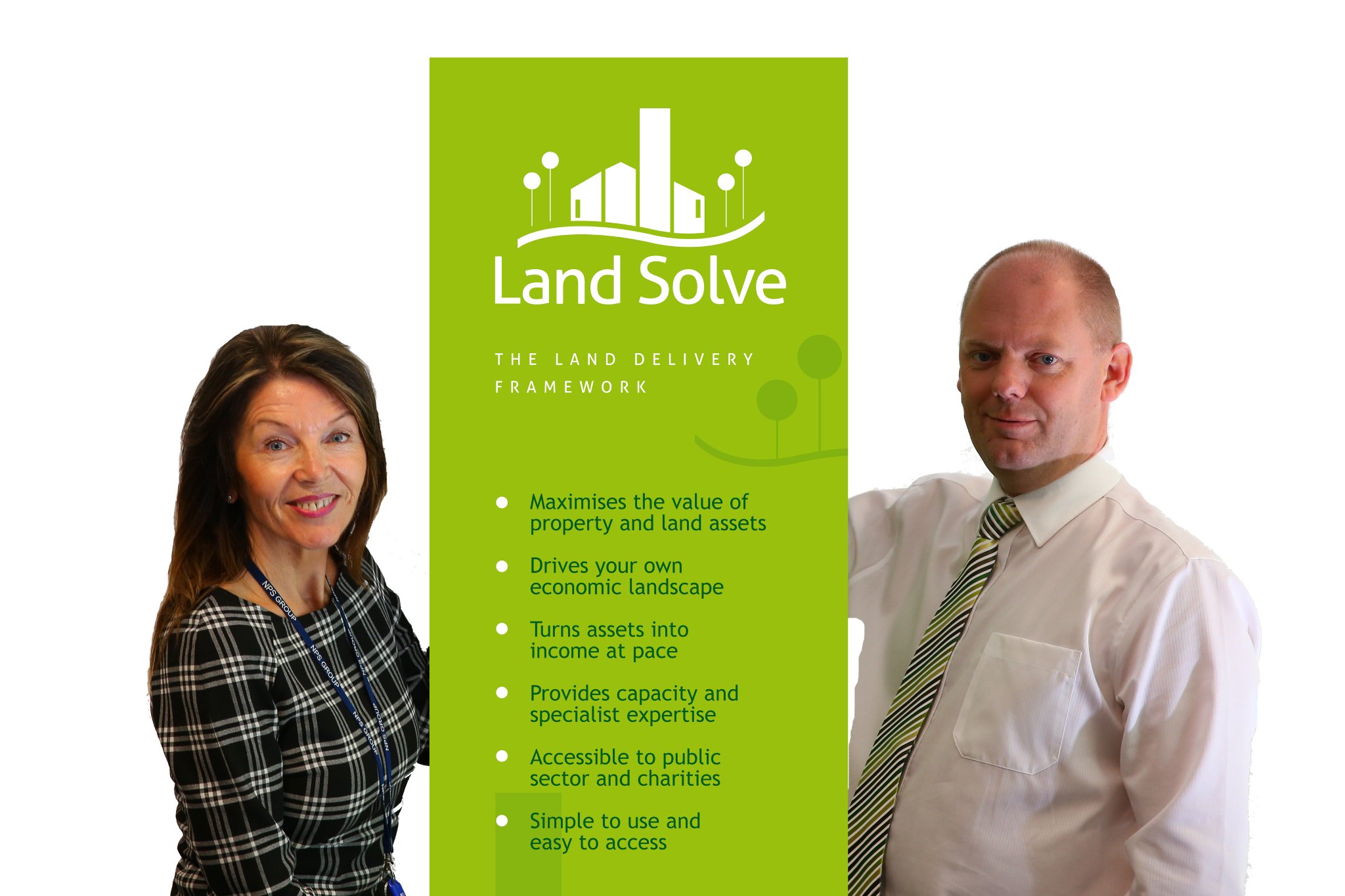 We are delighted to announce that Edwards Architecture have been appointed to lead a consultancy team to masterplan 72.9ha of proposed employment land (to be allocated through the Local Plan), as part of Barnsley Council's ongoing delivery of the M1 J36 Economic Growth Corridor. This has been awarded through the LandSolve Framework. The proposed development of this site has the potential to provide significant employment opportunities that will contribute significantly to Barnsley Council's Strategic Plan and Corporate Strategy.
We are very proud to be shortlisted at the 2018 CEYH Awards in the Innovation Category! Good luck to everyone shortlisted on the night. #CEYHAwards2018

A member of  our Team, Tim Hartley has featured in the Spring Terrier with an Article all about Land Solve. After visiting the ACES conference in September 2017, Tim decided that this would be a great opportunity.
To read the article, please visit the below link:
Terrier Spring  (Pages 43-45)
During March the Land Solve team were very excited to attend the National NPS Excellence awards. Land Solve  had  been shortlisted and was a Top 3 finalist for the Innovation category.
During March 2018, the Land Solve team attended the Night at the Museum Dinner at Elsecar Heritage centre, in Barnsley. The night was to support the BMHT (Barnsley Museum & Heritage Trust) and through various auctions and fund raisers, the evening raised a grand total of £8000.
Left to right in the photo above (Graham Edward, Tim Hartley, Rob Young & Karen Temple).
NPS Barnsley and the Land Solve team had a fantastic  night at the 10th Annual CCISY Awards. We had great success in our nominated category, winning the Innovation of the Year. We would like to thank everyone who attended with us and we are very happy to win  such a wonderful award.
The Aces Conference was a great event for us, we enjoyed the networking and meeting everyone who attended the event. We would like to thank everyone for coming to see us and we do hope to you see again shortly.
Please take some time to read the 1st Issue of our Newsletter by clicking on the link below.
We are delighted to announce we have been shortlisted for the Innovation Award at the CCISY (Celebrating Construction In South Yorkshire) Awards 2017. The award ceremony takes place on the 13th October at Cutlers' Hall, Sheffield. We all have our fingers crossed and we will keep you posted on the Night via twitter.
Follow us on twitter @Land_Solve.
Recent Posts
Follow us on Twitter
Tweets by @LandSolve_
Can we help...
---
Want help, advice or to arrange a meeting? No problem, just fill in your details and we will do the rest.